Lead generation is always a hot topic with our clients and prospects. And why wouldn't it be? Turning your website into a lead-generating machine is a great way to get a return on the time and money you put into developing it. But many orgs aren't sure how to do it at all, let alone do it well.
Don't get me wrong—we love working with new clients on lead gen projects. But the truth is, anyone can generate leads with their website using free tools and proven techniques. Here's how.
Use This Guide to generate More Leads Online -- Download Now


You'll Need a CRM.

First things first. You need a place to house all of the information about the leads you're going to generate. Enter the customer relationship management (CRM) tool.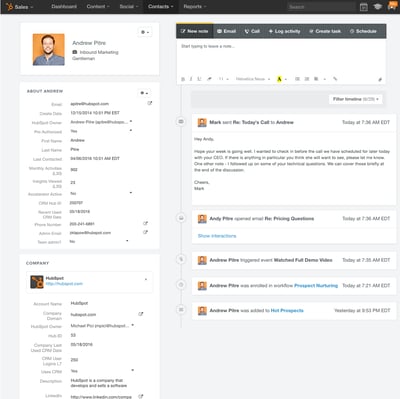 A CRM is critical to realizing the full potential of your leads. It stores the most up-to-date, accurate information you have regarding the interest and status of your leads. Used properly, the right CRM can enable your team to spend their time efficiently. Even better, it enables them to have meaningful conversations with the people who are interested in doing business with you.

If you have a CRM, you're ready to go! If you don't, you should get one. You might want to start by checking out HubSpot, a powerful, feature-rich CRM with which you can manage up to one million contacts without any expiration date. Oh yeah -- it's free.

Develop Your Personas.

Buyer personas define the goals, challenges, and meaningful characteristics of the people that influence buying decisions for your products and/or services.

As a semi-fictional representation of your ideal customer, buyer personas can provide tremendous insight for lead generation strategies. A detailed buyer persona will help you determine what your potential customers are interested in and what can trigger them to action. Armed with personas, you will be able to tailor website messaging and content to convert more site visitors into leads—filling your CRM with prospects your sales team can then turn into revenue.

Personas are easily created by having conversations with your current customers and doing a bit of online research. Here's a handy template that the SW team uses to create personas. Simply print one out, then schedule some conversations with customers. Ask them questions that will help you fill in the blanks on the template. Then do some searches online by title and industry and fill in more blanks. You'll be well on your way to developing the personas you'll need to generate qualified website leads.

Killer Content is Key.

Once you have two or three personas, you're ready to create some killer content. You see, killer content is the value that we bring to the tables of our web visitors. By providing valuable content, we begin to generate rapport, credibility, and trust with our prospects. But remember: only content tailored to the specific needs of our ideal clients will be deemed valuable and generate the types of qualified leads we're looking for.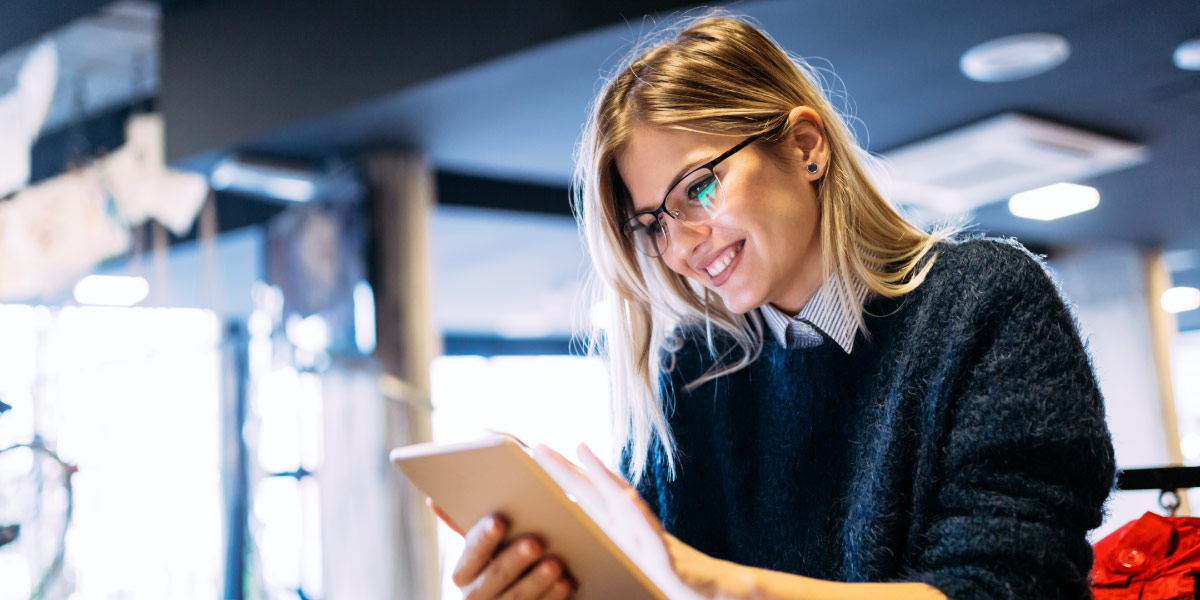 Killer content is the key to high conversion rates.
Review your personas and ask yourself -- what kind of resources can you provide that will help your clients achieve their goals? Are there questions you can proactively answer for them? Is there data that they will find insightful? What about best practices to assist them in overcoming the challenges they face? Write down ideas for ways that you can help your clients be successful.

I'm not talking about a sales pitch! The most common mistake we see companies make is they put together content that reads like a brochure for their products or services. Resist the urge to talk about you. Create something that solves a problem for the client and you'll have yourself a piece of killer content.

Here are five ideas for content you can offer to generate leads:

• FAQ
• Industry Stats Sheet
• Checklist
• How-To
• "Little Known" Tips

Create Your Conversion Paths.

A conversion path is the process by which your website visitor will become lead. Conversion paths are comprised of a piece of killer content, a webform, and a call-to-action (CTA). In order to convert into a lead, a visitor sees a content offer via a CTA, clicks on the CTA to access the content, and is then taken to a webform. The visitor can provide their information on a form in exchange for access to the offer itself. Upon submitting that form, the lead is re-directed to a page or link where they can access the content.

Depending on your website, there are several tools with which you can create webforms. For example, WordPress, Squarespace and Wix all have form tools that are readily available. Again, we recommend using HubSpot. They offer several cool (and free) webform tools that work with virtually any website. They are easy to set up and install -- and if you're using the HubSpot CRM, the info from your webform conversions will automatically create new records in your CRM. Pretty sweet, right?
Here's an example of some killer content, gated with a webform: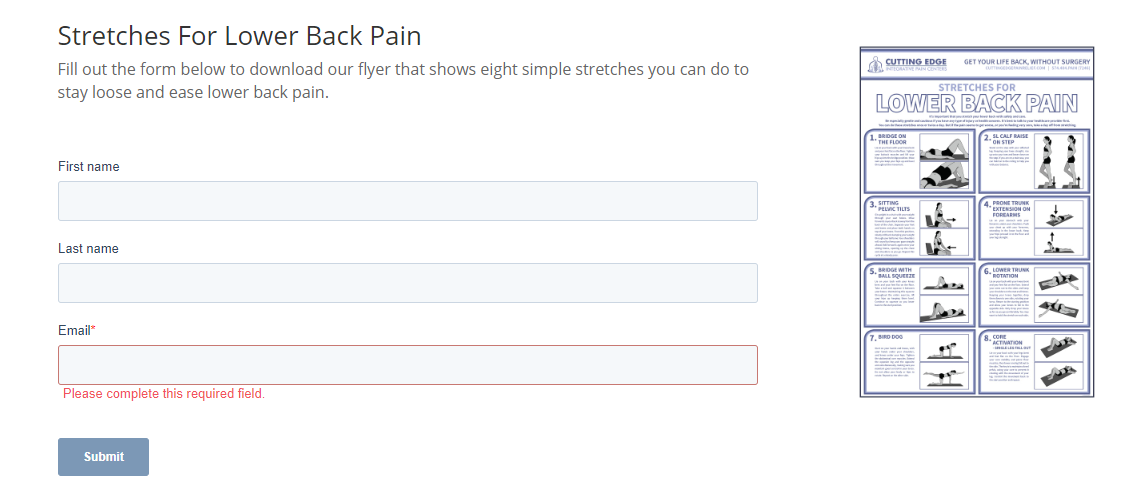 Convert a visitor into a lead with a webform.
Next, drop in some CTAs that link to your content offer on your homepage, in your blog posts (you're blogging, right?), social posts and marketing emails.

These are just the basic steps to using your website to generate leads. Once you have a couple of pieces of content that seem to be working, you'll want to tailor content and conversion paths to match not only each of your personas, but where they're at in the buyer's journey. I advise clients to create at least three different conversion paths for each of their personas -- Top-of-the-Funnel (TOFU), Middle-of-the-Funnel (MOFU) and Bottom-of-the-Funnel (you guessed it, BOFU). But we'll save that topic for another blog post. Good luck and feel free to email us at info@sharpwilkinson.com with any questions you might have.