Sharp Wilkinson welcomes Caitlen Ramey as the newest addition to the team as a Marketing Specialist.


Caitlen was raised in the small, rural town of Eminence outside of Indianapolis and is a 2020 graduate of Ball State University where she studied Advertising and Hospitality and Event Management. Caitlen was involved with American Advertising Federation at Ball State and worked as a receptionist for the Dean of the College of Communication, Information and Media while she was a student. She is hopeful that her experiences will add to Sharp Wilkinson's continual growth.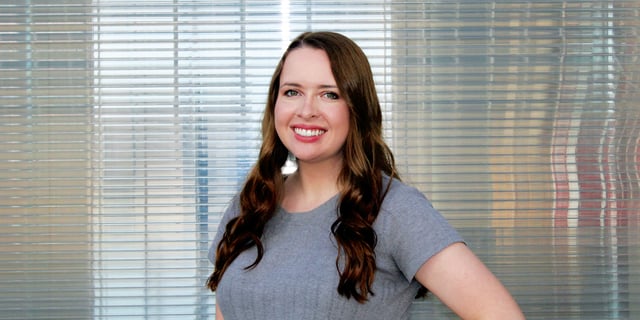 Sharp Wilkinson's newest Marketing Specialist, Caitlen Ramey.
While Caitlen is new to South Bend, she brings enthusiasm and passion for learning as she settles into the position. She brings a varied skill set with experience in social media, blog writing, website management and graphic design from previous internships and her educational background.

"Caitlen is an outstanding addition to Sharp Wilkinson and her enthusiasm and diverse experience will strengthen the team. We are extremely excited to have her join us, and she will fit well with our growing client base," said Chris Sharp, Managing Partner.
Caitlen is quite the homebody and loves to spend time at home with her cat Ron, binging The Office or Parks and Recreation for the billionth time. She also enjoys exploring local thrift stores, playing Animal Crossing, or attempting another Pinterest DIY. Caitlen also enjoys Mexican food; so aside from her technical skills, there's no doubt that she's going to fit in perfectly with the rest of the team.