In today's marketplace, consumers research online for information that will help them make smarter buying decisions. This buying behavior trend highlights the importance of a website for today's businesses. Every type of communication, piece of content, or advertisement that you put in the marketplace should and will drive the consumer back to your website. As such, it's important that your website gives potential customers a clear idea of who you are, what makes you different, and why they should buy from you.
How Important is a Website for Business Growth? Download this Infographic.
How do you know what makes a good website versus a bad website? When is it time to redesign your website? Do you need a brand new website? Well, the answers to those questions can be quite complex, but this is certain: all business websites should have these five things:


A User-Friendly Content Management System

A content management system (CMS) enables users to create and manage content on a website without coding or technical resources. With a CMS, if your team expands, you move to a new address, or you add to your products and services, you could make the appropriate changes to your website quickly, easily, and without spending time or money on computer programmers. A CMS makes website management simple. So which is the right CMS for you?

One stable, secure, easy-to-use option is WordPress. WordPress is a content management system used by more than 60 million websites worldwide. In fact, over 30% of the top 10 million websites are built on WordPress, making it the most popular website management system in use today. The best part? WordPress is open-source, which means it is free.



SSL Encryption

The next time you're online, take a look at the URLs in your address bar. You might notice that some start with

"http://"

while others begin with

"https://"

. That little difference — the

"s"

— can have a major impact, especially if you're using the site to make purchases, pay bills, or send sensitive information.

The

"s"

means the site utilizes SSL or Secure Sockets Layer. SSL is a technology for authenticating and encrypting links between computers. SSL ensures all of the data that passes between the computers will remain private. No "s" means no security. It's that simple.

Even if your website doesn't accept online transactions or transfer sensitive data you need SSL. Why? Because Google Chrome flags websites without SSL and warns visitors that they may be dangerous, which in turn leads to visitors avoiding your website. As a search engine, Google also ranks SSL encrypted websites higher in search results pages, which improves your SEO.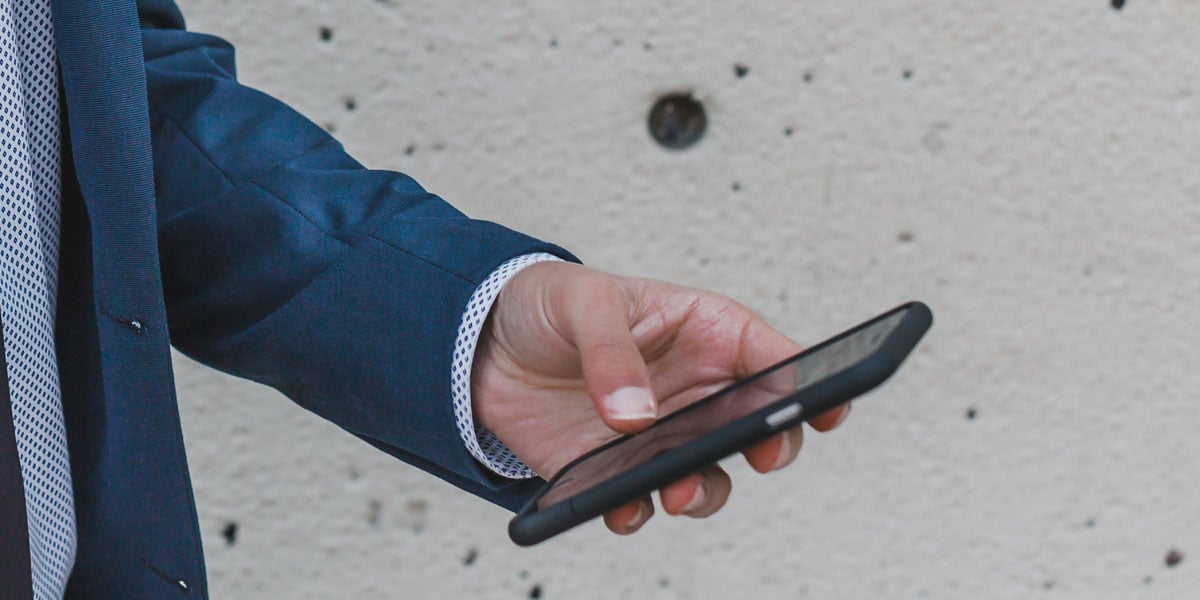 More and more websites are being viewed on mobile devices.
Conversion Paths (Lead Generating Forms)

Wouldn't it be nice if your website provided your team with qualified leads? Well, if it has conversion paths, it can.

A conversion path is the step-by-step series of clicks that a visitor goes through on your website, from their first interaction with you to whatever goal you're trying to accomplish on your site. Called a conversion—hence the term conversion path—this goal is usually something like a form completion. You've probably seen these and likely converted yourself. Ever fill out a form for a free download, watch a video or inquire about pricing? You've been on a conversion path.

By designing and deploying conversion paths on your website, you can turn visitors into leads and help them become customers.



Business Blog

These days, a good marketing strategy draws visitors in, rather than fight the noise of today's marketplace to get their attention. Businesses should earn the attention of customers by making the company easy to find online, and engaging customers with interesting, helpful content. By aligning content with your customer's interests, you naturally attract inbound traffic that creates valuable experiences for leads and customers. The best way to do this is with a business blog.

Business blogging is a marketing tactic that uses a webpage that is regularly updated with content and articles to get your business more online visibility. A business blog functions as a marketing channel (just like social media, direct mail, email marketing, etc.) and helps support business growth by bringing value in the form of helpful information to those who visit your website. Blogging can improve brand awareness, SEO, and lead generation.



Blogging is a necessity. If you aren't blogging, you need to start. Like, now

.
Responsive Design

Two out of every three minutes spent online is spent on a mobile device and

52% of users said they would be less likely to engage with a company if the mobile experience on their site was bad

. If your website doesn't function properly or look good on a mobile device, chances are good you have already lost business because of it. With all of the different types and sizes of phones, tablets, and other mobile devices, the only way to ensure your website displays and performs consistently is with responsive design.

Responsive design is the key to designing a website that automatically appears in an optimized form on all devices. When you build a website with responsive design, the website will automatically reformat to the appropriate screen size it is being viewed on. This ensures visitors will be able to easily interact with your site, regardless of the device they are using. Responsive design dramatically increases the chances that visitors will have a positive experience with your website as they learn about your organization—a key first step to winning their business.