Graphic designers and art students can (and will) bore people to death about industry pioneers such as Paula Scher, Paul Rand, Saul Bass (my personal favorite), and others whose work the average person is unaware of. However, there are famous graphic designers whom you may not know, yet you are exposed to their work every day.
Here are some graphic designers who are both titans in their industry and have work that you can see on an almost daily basis.
>> Learn About Graphic Design in Our FREE eBook <<
If you have ever watched shows on PBS, Showtime, Univision, NBC, read National Geographic, filled up at a Mobil gas station, or used Chase Bank you are well acquainted with the work of the great Ivan Chermayeff. Aside from his countless logo creations, Ivan also designed book covers, posters, and advertisements for organizations in all types of industries. Ivan's motto was "make something simple and memorable" and you can see the evidence of that adage in his vast body of work. His legacy lives on in the design firm he co-founded, Chermayeff & Geismar (now Chermayeff, & Geismar, & Haviv).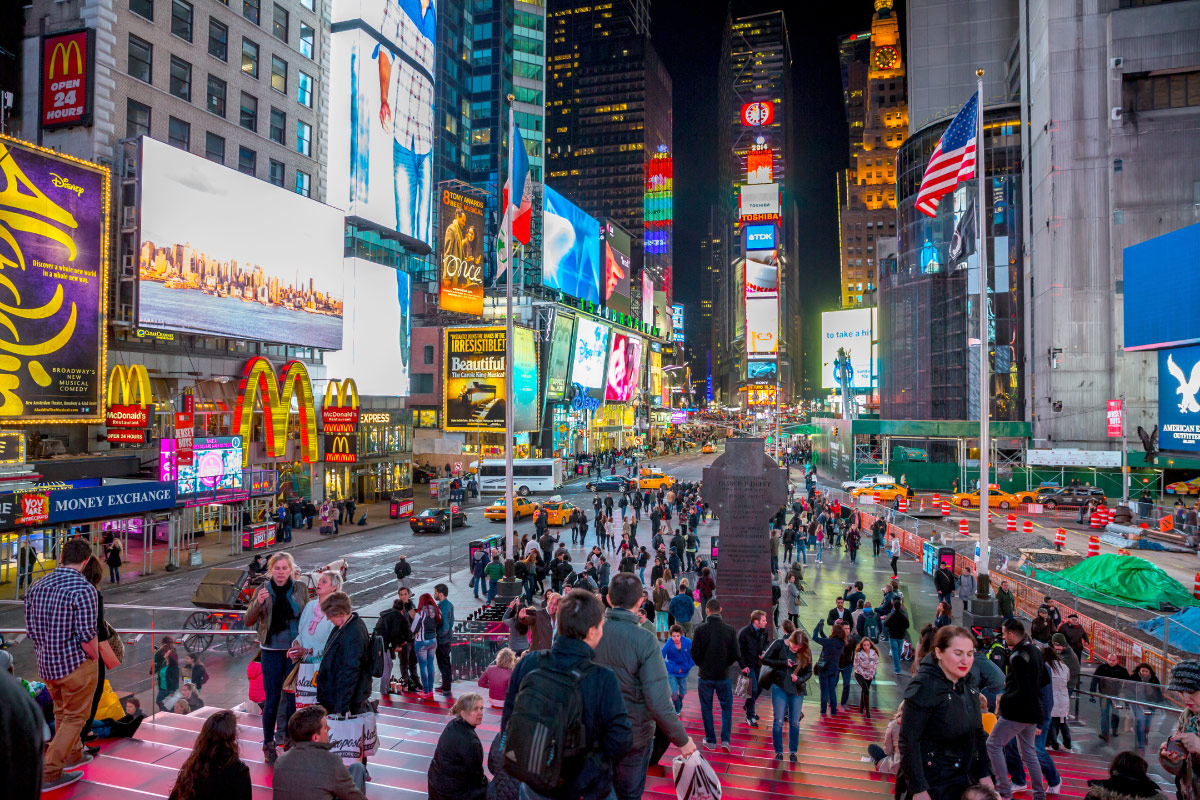 We are surrounded by the work of graphic designers.
The man responsible for one of the most used typefaces today was a Swiss type designer named Max Miedinger. Max is the brain behinds many different designs of type, but the one you will probably know him best by is the soothing, eye-pleasing (and oft-overused) Helvetica font family. Helvetica has been described as the typography workhorse of graphic design and is commonly the default setting on most software in use today.
The name Susan Kare might not ring a bell with you, but you have been influenced by and have probably even used her designs over the last three decades. Susan is responsible for many of the identifiable icons on Mac and Windows platforms. She was also in charge of the design of the cards on Microsoft's Solitaire 3.0 game, created famous typefaces such as Chicago, Monaco, and Geneva, and designed the "Command" icon on the Mac keyboard. She was the Creative Director at Macintosh in the 1980's and more recently has executed work for Facebook and Pinterest.
These are just a few of the famous graphic designers that have shaped the world we live in. As you can see, even though their names may have not been familiar to you, the fruits of their design labor are seen by millions of people every single day. If you'd like to learn more, check out this great article on the World's Most Famous Designers by our friends at DesignWizard.
Graphic designers have the ability and platforms to influence and inform your life. Never forget that there is a designer behind every single logo, image, campaign, and advertisement you see.