Damon Gasaway II is CEO and co-owner of La Porte, Indiana-based CNC machining shop Winn Machine. Alongside his wife Dina, Damon takes great pride in owning an ISO-9001 certified machine shop and is devoted to maintaining their high quality machining standards. The Winn Machine team is also committed to improving their community in any way they can, including involvement in training programs with local high schools.
As the next installment in our Five Questions With… series, we were excited to sit down with Damon to discuss the current state of manufacturing, overcoming business challenges and the impact of marketing and sales strategies towards Winn Machine's future growth. Let's dig in: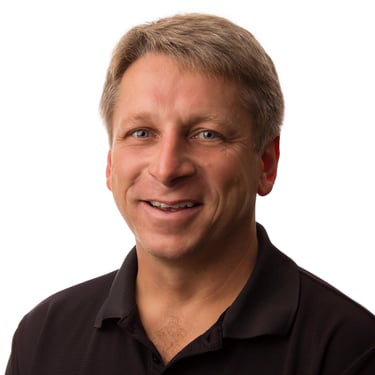 Damon Gasaway II is the CEO and co-owner of Winn Machine
1. How did you arrive at your current role?
I started at Winn Machine in April of 1987, when I was 19 years old. I started as a humble shop helper (dumping chip barrels, cleaning, washing, and packing parts). After a few weeks, I was shown how to use a grinder and sander, then drill press, and finally how to run a manual Warner & Swasey turret lathe. Eventually, Winn purchased some automatic screw machines, which I learned to operate, and then investing in CNC. At 22, I became shop foreman, then Dina and I bought the business in the mid-90s. We operated in Michigan City, IN until 2012, when we moved to our current location in La Porte.
2. What does your average day look like?
I get at least a 2-3 mile run in, then Dunkin Donuts (he couldn't hold back a smile). My Winn day starts with a walk around the shop before production gets in to see where we are at, and what the production day looks like. Morning meeting follows with the team. Then to the office where I work on customer quotes, customer e-mails, financials, etc.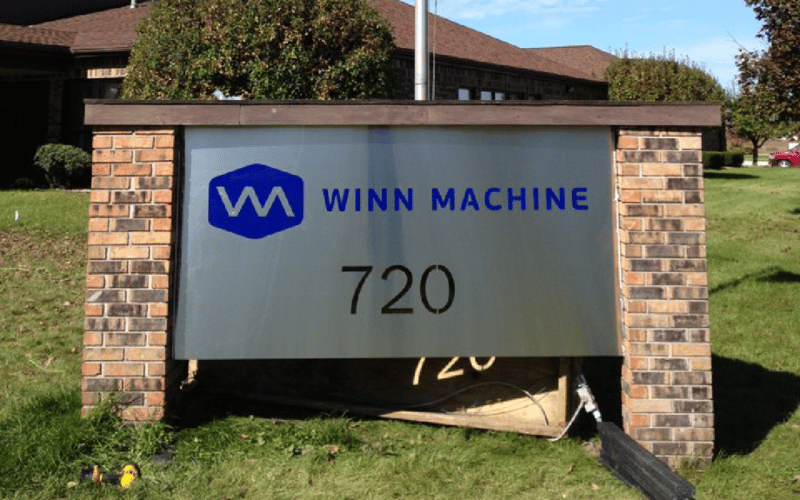 In 2012 Winn Machine moved from Michigan City to La Porte, IN
3. What is the greatest challenge you face in today's marketplace?
The greatest challenge is working on getting sales up through new customers. This is hard to do it when visits are not allowed, so the current situation we find ourselves in has certainly been a challenge, but we think we're rising to meet it.
4. How does sales and marketing fit into your role?
I handle the big percentage of sales. I look for new clients, quoting, follow up, etc. For marketing, I mostly listen to Chris, Jack, and the Sharp Wilkinson team. Any ideas on promos I run by them, and I always make sure new customers are getting our welcome packet. Having a robust marketing strategy with the Sharp Wilkinson team has helped improve Winn Machine's brand awareness and positioned us for even greater success into the future.
5. What do you like to do for fun?
Since my youngest is off to college, I started golfing. I run on a regular basis. I've done 2 marathons: I had plans to complete a third before this year's Chicago Marathon was cancelled. I really enjoy spending time with my wife, 3 kids, and their significant others. Adam, the youngest, runs Cross Country and track and Dina and I really love to watch him run.