For sales professionals that are used to seeing more immediate dividends on their work, most have been affected in one way or another by this crisis. As sales professionals, it's becoming very apparent that the limitations of virtual selling come from the inability of our virtual environment to replicate the real world. We're experts at reading body language: using certain subtle cues like a flinch or a fidget to our advantage and the dynamics of the room as data points which make us more effective at making connections and closing deals. In fact, the best sales professionals are so effective at reading people that they sometimes aren't even aware of how much data they are picking up.
In this new selling reality that will likely remain virtual for the foreseeable future, now is a terrific opportunity to turn your focus to a level of fulfillment that can restore your sense of purpose in the world. So, let's take a look at how a little preparedness and focus can go a long way to restoring your connections.

Sharing is Caring
Chances are your internal marketing team or agency commits the time and resources to creating content on a regular basis. Find out what content you have at your disposal and make sure you're putting it to good use. Now is the time to take advantage of sharing this content. What do I mean by content? Blog posts, infographics, relevant articles, and case studies. Delivering meaningful content to your target audience via email and social media will help you win trust and influence over time.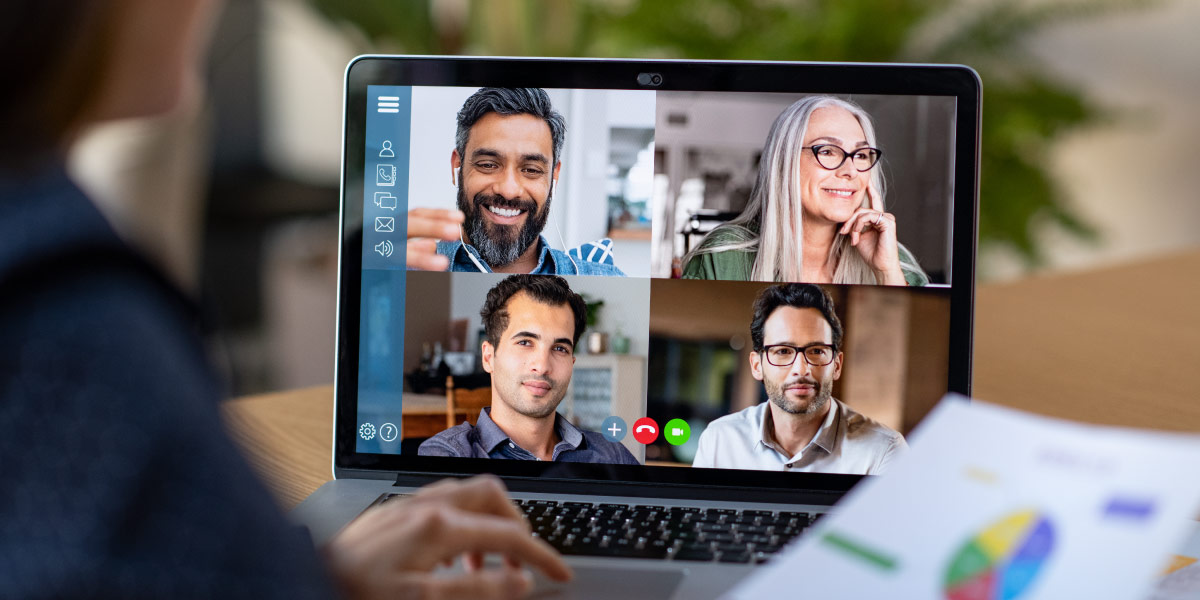 Generating rapport via video conference tools can be challenging.
Amplify Social
The key to leveraging social channels to resonate with buyers lies in recognizing that even though you can blast a message to a lot of people on social media, ultimately, you are trying to develop a one-on-one relationship with a prospect. Salespeople need to generate more one-on-one conversations that result in sales opportunities. Whether it's LinkedIn, Facebook, Twitter, or Instagram, what you're doing is using a one-to-many medium to support a one-to-one sales approach. And, don't forget about sharing the content we mentioned above. As you increase your connections on social media, your content will be viewed by more people.

Use Tech to Connect
Microsoft Teams, Zoom, and various other virtual platforms have gained even more momentum as more business communications are taking place remotely. However, consider the kind of interaction that will best serve your purpose. When you do use a virtual platform, turn your webcam on, make eye contact and smile. Remember that building rapport is not dead and in fact, it could be said that it's even more important in a remote environment. Try these rapport building tips to get buy-in:
Place your webcam at eye level
Make eye contact by looking into the camera (not your screen)
Mirror your buyer (as you would in an normal, in-person meeting)
Deepen Your Questioning
The idea here is to ask more questions and probe more deeply. This will help you control the conversation and get to the heart of the matter. Ask questions like: Are you understanding my offer? What do you think of what I said? Do you have any specific concerns about the details of our product or service? Do you mind if I share my screen to show you some visuals around our solution? The responses to these questions and others will give you insights into the interest and engagement of your prospect.