When I was asked during my senior year of high school if I was interested in a marketing internship at Sharp Wilkinson, I was hesitant. This was going to be my first opportunity at real job experience and I didn't know what to expect. I was nervous to meet with Jack and Chris (the managing partners at SW) for the first time because I wasn't sure what to expect or what they would expect from me. When I started working for Sharp Wilkinson at the start of summer, I realized there was nothing to be nervous about because the SW team were all willing to help me learn from this experience.
The internship was challenging from the very beginning. One aspect that was particularly challenging was the wide variety of projects I worked on. The first day or two I really questioned myself and my ability to complete the tasks they assigned because I doubted my own abilities. I felt like I was creatively being pushed to the max. While working on projects the guys were always there to give helpful advice and opinions. This feedback helped me to elevate my design to the next level for the client. I felt a sense of accomplishment once I was able to send the final version of a design off to the client.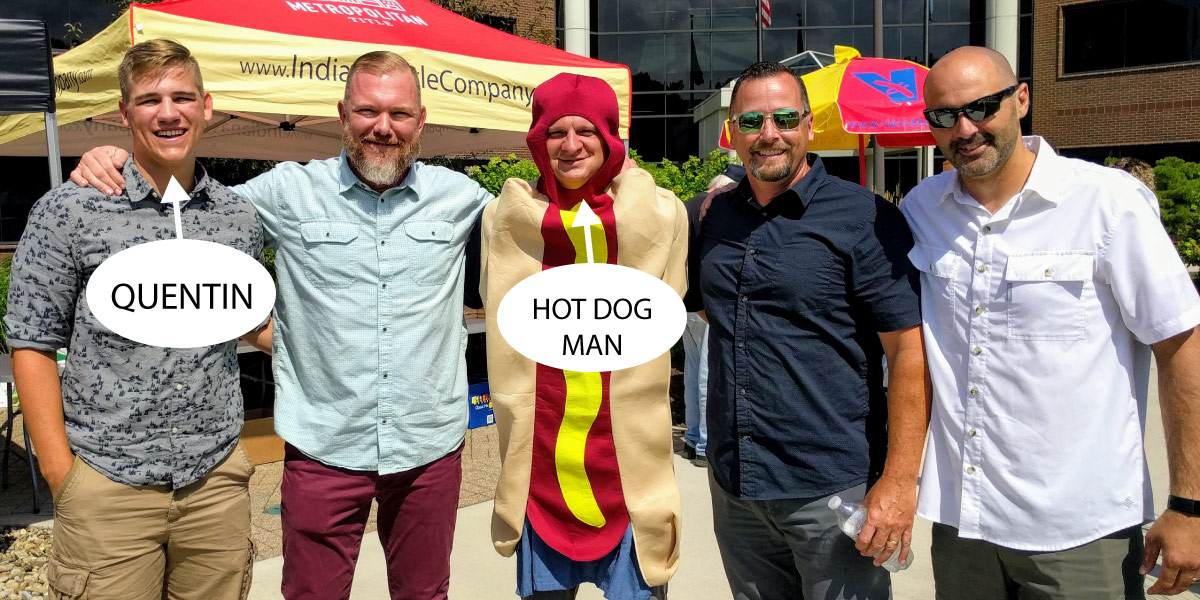 I designed an infographic for one of the SW clients. This was the most interesting project I worked on during the summer because I learned a lot about small business that I didn't know before. I also designed a new logo for another client that builds Amish-handcrafted furniture. Of all the projects I worked on, I am most proud of this logo because I put a lot of thought and effort into it. I think it is one of my better designs that I have ever made.
I feel like I am a better designer than I was when I started because of new techniques that I learned and the feel of a real working environment. This was my first experience working for a real company that isn't family run or only hires teens. I have learned how a company marks time and the importance of tracking everything. It was important for me to get real-world experience before I left for college and that's exactly what I got from this internship.
My advice for others who may be considering interning at an agency is don't be nervous to start working and ask questions. If you are struggling with a project, just ask a question. The answer you receive might help you get over that hump you were stuck at.
Heading into my freshman year at IUPUI I think I will have a distinct advantage over my peers because of what I have learned and experienced this summer. I am thankful to have worked for Sharp Wilkinson, and all they have taught me during this summer.