Sharp Wilkinson announced today that Christian Wirtz has joined the team as a Marketing Specialist.
Christian is a native of South Bend, Indiana and a recent graduate of Wabash College in Crawfordsville, Indiana, where he studied rhetoric and worked closely with the Sports Information and the Communications and Marketing Departments. He hopes that his experiences add to the continuing growth at Sharp Wilkinson.

Christian Wirtz brings an enthusiasm for learning and a varied skill set which includes video, audio, and print editing as well as layout and web design. He is always ready to face the next task ahead of him with passion, motivation, and a can-do attitude.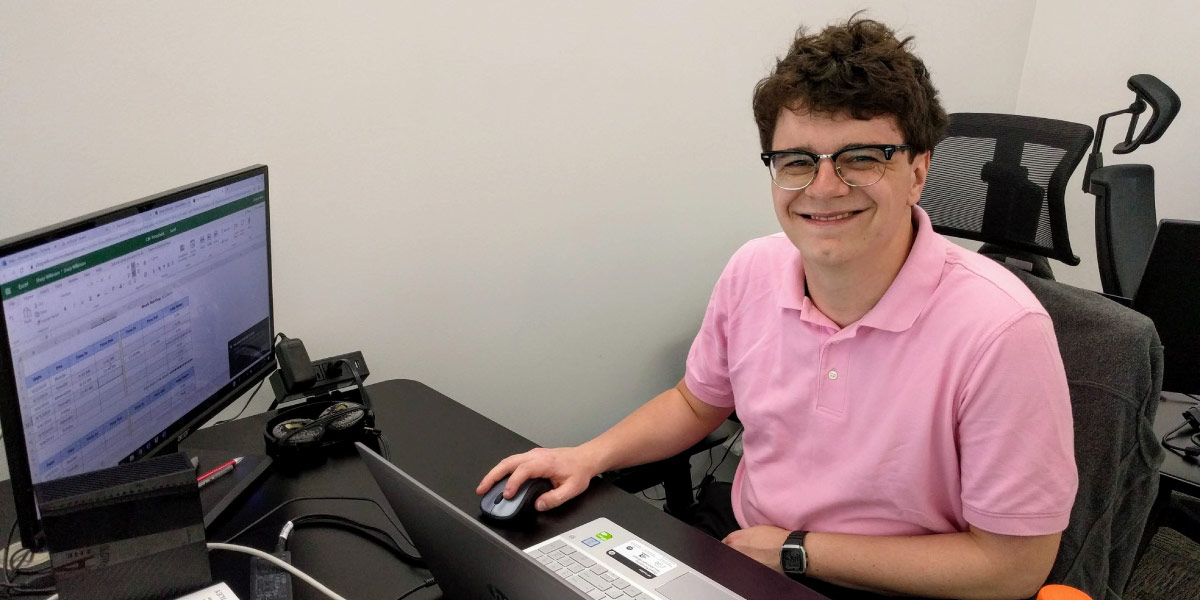 Sharp Wilkinson's newest Marketing Specialist, Christian Wirtz.
In his free time, Christian can likely be found doing something related to soccer: either watching, playing, coaching, or reading about it. He also enjoys listening to progressive rock music and writing the occasional poem.

---- Of the new hire, Jack Wilkinson said "Christian is a phenomenal addition to the SW team. He is a true multi-tool player with a ton of talent and an amazing attitude." He continued, "He is going to be of tremendous service to our clients."

Christian will begin applying his work and experiences immediately as Sharp Wilkinson continues to grow.