Sharp Wilkinson announced today that Adam Roscoe has joined their team as a Marketing Specialist.
With nearly a decade in advertising and marketing, Adam Roscoe brings a multi-faceted skillset to the Sharp Wilkinson team. Experienced in email marketing, print advertisement, web design, digital illustration, creative and production design for screen print and direct-to-garment printing, Adam is not only capable, but forward-thinking and always ready to tackle his next challenge.
Adam was born and raised in Elkhart, Indiana. He loves hanging at home with his wife, Hayley, and their dog, Lucy. In his spare time he also enjoys playing punk music with his friends and dungeon crawling in lively, excited sessions of D&D. An avid lover of all things creative, he takes great pleasure in cooking, admiring fine art and listening to music.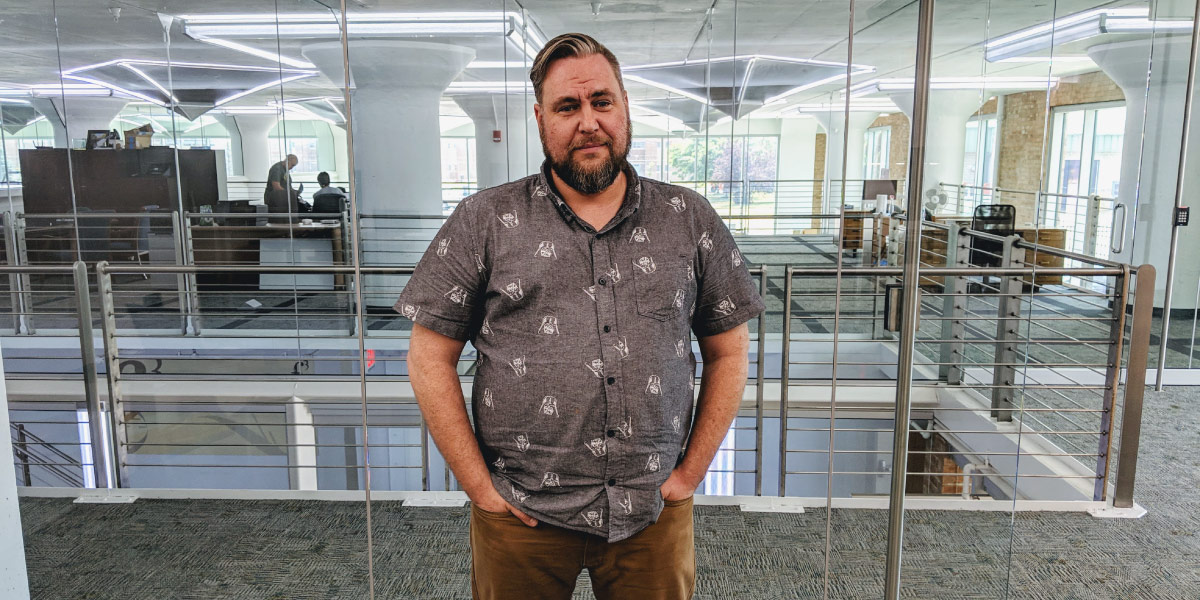 Sharp Wilkinson's newest Marketing Specialist, Adam Roscoe.
When asked about the most recent addition to the SW team, Chris Sharp responded, "I am excited to have Adam on board and look forward to him becoming an integral part of the SW team." Chris continued, "Adam brings an extensive skill set that spans all aspects of marketing. With this addition, we are well positioned for the growth we are experiencing now and expect into 2020 and beyond."
Adam will hit the ground running as SW continues to expand their client list. The SW team is excited to have him on board and looks forward to his contribution in the SW collaborative process. Welcome, Adam!