Did you know that around 72% of adults in the U.S. use some form of social media every single day? And as of 2021, there were over 4.2 billion social media users worldwide. With numbers like this, it's easy to see why so many companies have started using social media as their main platform for advertising, but are they using their channels to their full potential? Let's look at the importance of social media marketing and how to make the most out of your social media platforms.
Why Social Media Marketing is Important
Now more than ever, consumers are looking for ways to connect with the brands they enjoy. They want to know the story and people behind the brands that they are buying from. While websites and traditional print ads can tell some of this story, social media gives consumers a direct way to learn about your company on a site they are already on. Along with building an audience of your current customers, sponsored posts, regularly scheduled content, brand interactions, and hashtagging can spread your message and story to potential customers at little to no cost. And because of how many social media platforms use targeting functions, your ads and posts are more likely to reach consumers who are within your target audience based on other accounts that they interact with.
Social media marketing has also opened avenues for smaller businesses to advertise to a larger, worldwide audience at lower costs than traditional advertising. An example that I have seen recently is a small loose leaf tea shop that first popped up on my TikTok For You Page (FYP) mid-last year. The algorithm picked up that I interacted with and watched videos with similar content and started showing me this shop's videos regularly. The videos were simple and not sponsored, they simply built their audience by interacting with customers and talking about their business/products. Since I first started watching their videos, they have doubled their sales, with most of these sales coming from their audience on social media. The shop was able to do this just by humanizing their brand online. I have seen countless other small businesses grow in a similar way to this in recent years.
Benefits of Social Media Marketing
There is an ever-growing list of benefits to marketing through social media. From increased exposure to engaging with your audience, social media can change the way a company markets themselves. Here are a few other key benefits of social media marketing:
Increase brand awareness

Staying top of mind with potential and current consumers

Increased website traffic

Reputation management and communication with consumers

Humanizing your brand

Learn what your customers want directly from them

Tracking and analytic tools built right in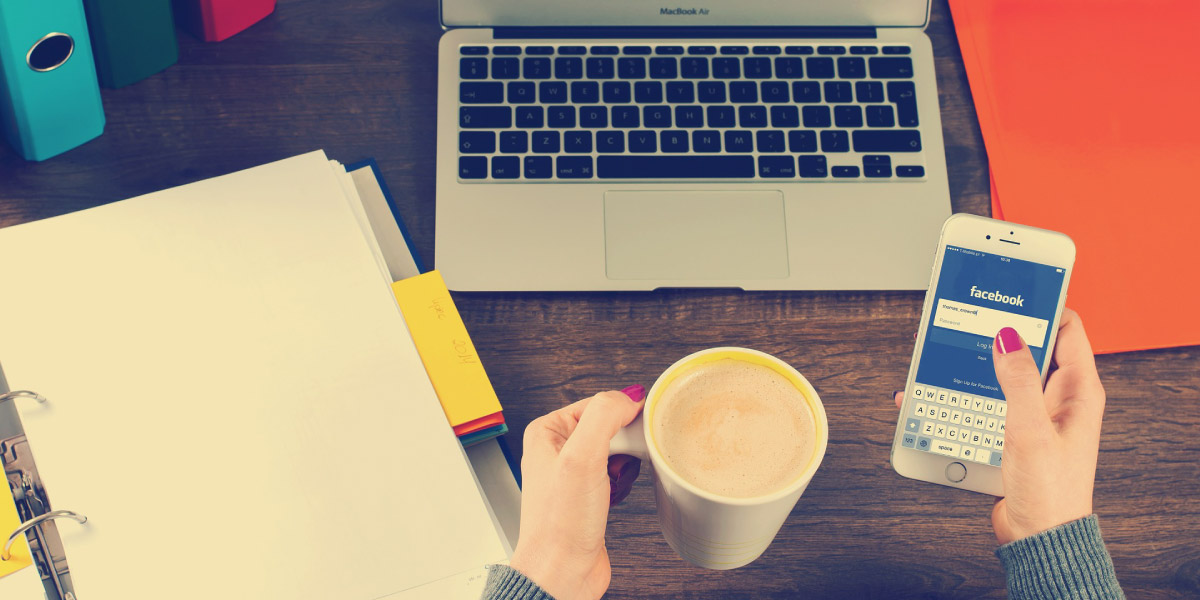 Every day over 4.2 billion people worldwide use some form of social media, like Facebook.
Types of Social Media Marketing
As well-known social platforms like Facebook continue to grow and new platforms like TikTok rapidly emerge, finding the right way to reach your audience can seem trickier. The key here is to learn which types of social media marketing work best on each platform. Here are a few examples of the type of social media marketing you might consider for your company.
Video
Video can be used across almost every major social media platform out there. Some platforms will limit the length of videos though. For example, until recently Instagram only allowed videos to be up to 60 seconds long, the introduction of Instagram Reels has allowed for longer videos. Videos can be used to showcase a variety of aspects of your business. From product features to employee spotlights to a typical day at your company, videos can give the consumer a deeper insight into how your company runs. When creating videos, it is important to remember how platforms treat video content. Longer videos are best for platforms like YouTube, whereas short clips will perform better on quick scrolling sites like Instagram and TikTok.
Sponsored Posts
Probably the most recognizable form of social media advertisements is sponsored posts. These posts typically have the same layout as regular posts but are labeled as sponsored or paid and shown to more than just your followers. Sponsored posts can be great if you are trying to build your audience and expand your reach. These posts are paid, though, so depending on how long and frequently you plan on running the ad it can become expensive.
Influencer Partnerships
Celebrities have been promoting products for as long as advertising has been around, but the new wave of digital advertising looks beyond traditional celebrities to influencers. Influencers are people who have built up a large following online with different social media platforms. Some of these influencers have millions of followers and their opinion on a product can encourage their audience to purchase the product as well. Many brands have started to sponsor influencers to promote their products. These partnerships can be as simple as sending products for the influencer to try and give a review. One thing to consider though is that the larger the influencer's audience, typically the more expensive it is for them to agree to promote a product or company.
Social media has taken the world by storm and that is why it is more relevant now than ever to know the importance of social media marketing. If you need help managing your social media marketing, contact the Sharp Wilkinson team today to learn how we can help your business grow.