I recently returned from Boston where I attended Hubspot's Inbound 2018 annual conference. In attendance were 24,000 marketing and sales professionals with a wide array of knowledge and experience. First, Boston did not disappoint with it's tremendous seafood, culture, history and people. I was joined by my friend and partner, Jack, who also attended last year's Inbound 2017 conference and tried to prepare me for the experience that was about to unfold. Needless to say, Inbound 2018 was killer. By far, it exceeded any and all expectations and definitely got me psyched for next year.
Now, one thing to know about me is that I love marketing, but I am passionate about sales. The cool thing is that done correctly, the two can and should work harmoniously together which will, in effect, drive great results. This was definitely a big theme at Inbound this year and I am excited to share the top 3 things I learned:
#1 Eliminate Friction
Friction, by definition, is "the clashing between two persons or parties of opposed views". With the Hubspot theme of "Grow Better", you can imagine the discussions that took place regarding companies having too much friction causing an inability to sustain consistent growth. As I listened, my mind was flooded with memories in which friction caused significant issues for myself and my clients. Friction can occur both inside and outside of an organization. Here are two questions to ask yourself: "Is it easy or hard to do business with my company?" and "Do we have a culture that contributes to our employees success or do you make it difficult for them?" Some of the most successful organizations that I spoke with were constantly evaluating, identifying and eliminating areas of friction.
Build Your Next Sales Plan Using Our Handy Sales Plan Template -- Download Now!
You may already have ideas of friction within your company, but ask your team members to contribute their thoughts. I would recommend getting your executive team involved and send out a survey to your staff. This is a good start, but you will want to get feedback from your clients as well. A survey is a great way to receive this important feedback, but use no more than 3 questions.
In a future post, I will be discussing the value of Net Promoter Scoring (NPS).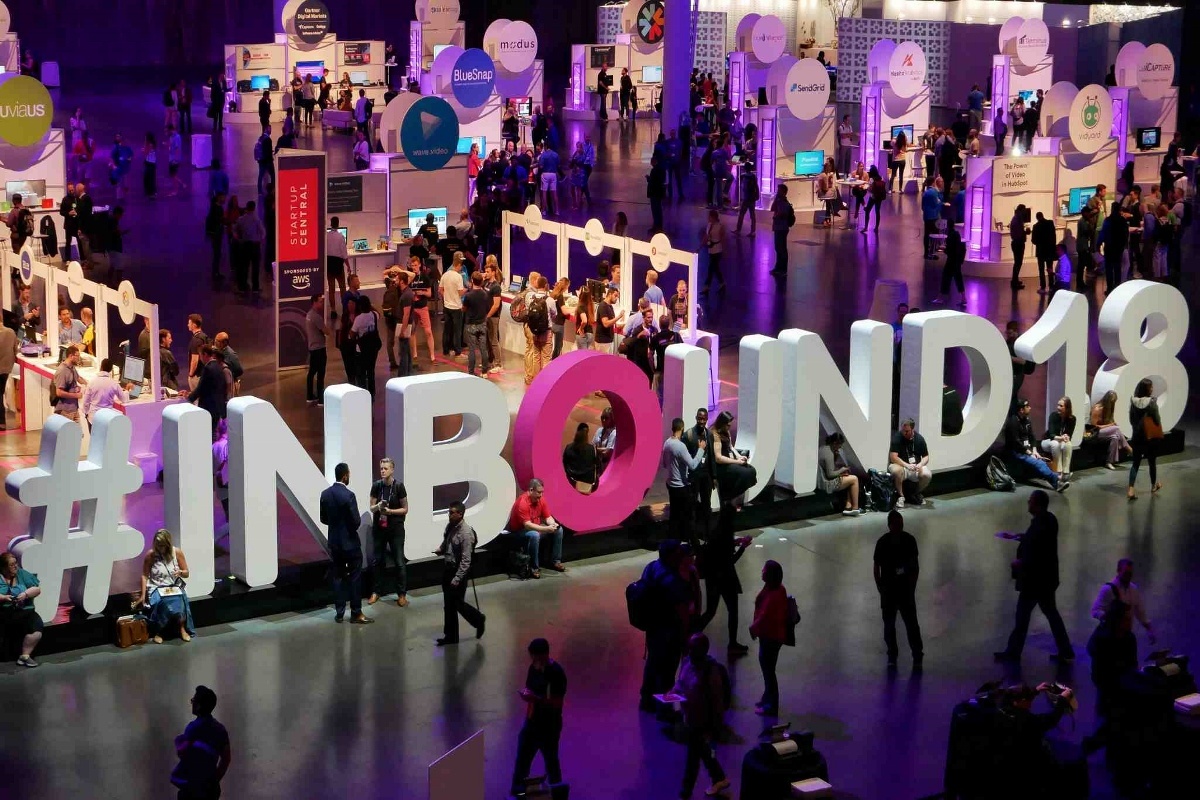 Held in Boston every year, Inbound is the premiere event for sales and marketing professionals.
#2 Leverage Content
Content is definitely King. However, I learned that 80% of content goes untouched by sales teams. Based on my experience, that number did not surprise me. Many sales people either fight the need to deliver content, do not know how or do not have time. All of these are of course, excuses, and will lead to internal friction. Now, I am not excusing management from this, as it is incumbent upon the sales leader to build a formula / plan for delivering content and, as importantly, ensuring that the relationship between sales and marketing is strong and collaborative. Now more than ever, sales should be working with their marketing team to communicate their needs in their markets. As a result, ask that the marketing team send out upcoming content to the sales team in advance of releasing to the public. This will allow sales to get a jump start and strategically provide this content to their important prospects and clients.
So, how to move forward with content. First, perform an audit of your content inventory. Determine the content that will provide the most value to your clients and prospects. This content should now be placed in an area that is accessible to all. Consider creating and using a Slack channel for this. Next, put a 5-8 step sequence together of delivering personalized content to your audience.
Lastly, encourage your sales people to contribute to the content by writing a blog post once a month to start. Have marketing help get you started or you can try this formula.
#3 The Psychology of Sales Enablement (SE)
Sales enablement has become a big buzz term and is not always used in the right context. In a nutshell, sales enablement is the technology, training, processes, and content that empower sales teams to sell efficiently at a higher velocity. SE starts with the first interaction with the prospect. This is where you can either realize early success by setting the right tone or fall on your face. Below are 5 ideas to improve sales enablement for the digital brain:
Inbound Marketing: Meet a prospect where they are at precisely the moment when they need you.

Website Experience: Make every experience with your brand a positive one. Your website should be easy to navigate and informative.

Chat Platforms: Consider adding a chat platform to your website experience. Customers expect quick answers and the acceleration of technology has made many impatient.

Social Selling: Engage your prospects and clients on the channels they are at. At a minimum, you should be on LinkedIn, Twitter, Instagram and Facebook.