The term "sales prospecting" gets a bad rap. This is due to the fact that many salespeople and managers drive prospecting using ineffective, outdated techniques that stopped working ten years ago. This, in turn, delivers suboptimal results and leaves the sales chain of command from top to bottom scrambling for answers.
First off, let's define prospecting. The definition of successful prospecting is utilizing an omni-channel approach to find and nurture prospective candidates that are suited to your ideal buyer profile.
Build Your Next Sales Plan Using Our Handy Sales Plan Template -- Download Now!
As sales reps continue to beat their heads against a brick wall with the fury of their sales managers bearing down on them, it is no wonder that a pessimistic attitude has infiltrated many sales teams. By modernizing your sales prospecting orientation, you will better maximize your time and improve results. Start with these techniques to improve your prospecting game:
Maximize Social
You must meet prospects where they are and implement a social media strategy. Today, many of the people who've researched your product are active on social media such as LinkedIn, Twitter and Facebook. It's critical that you share important and relevant content. This takes time, dedication and commitment, but do it daily and you will develop a social media habit. Do this, and your social selling activities can have a positive impact on your sales.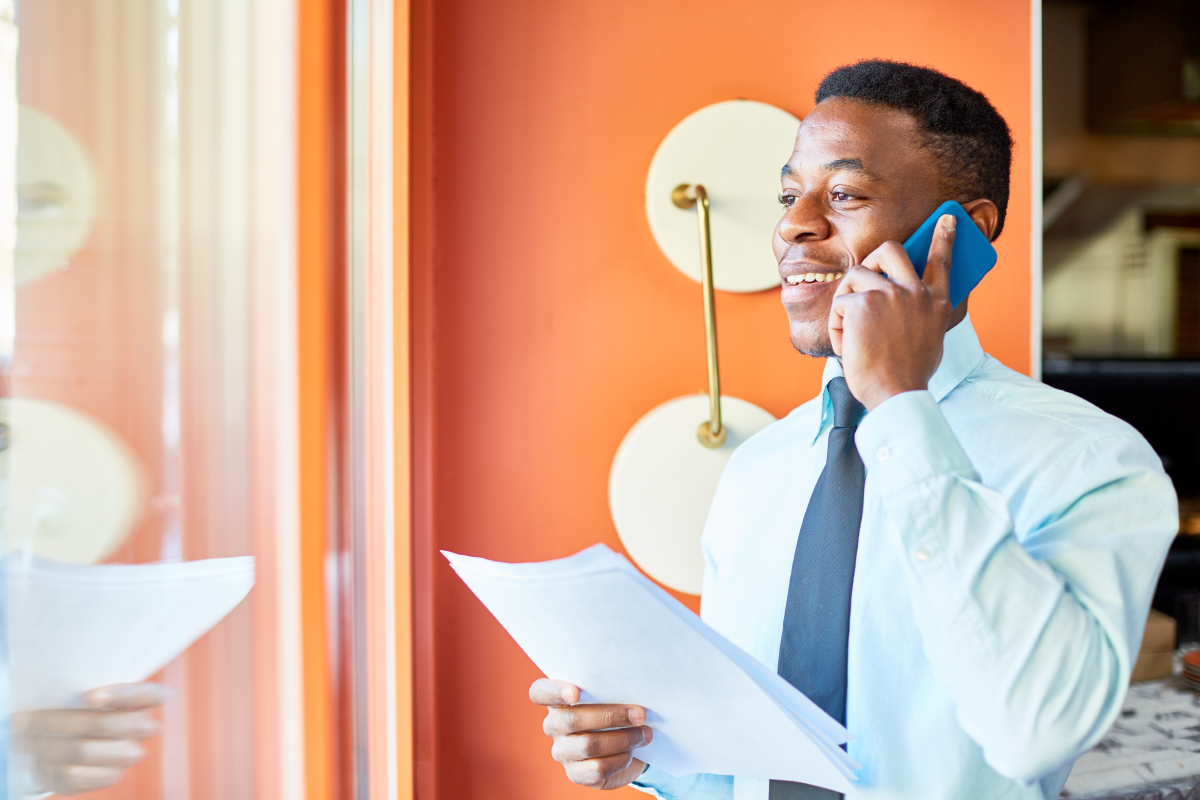 Work hard to have meaningful conversations with your prospects.
Be Intentional & Methodical
As you incorporate an omni-channel approach to your prospecting, it is critical that you set aside a dedicated amount of time each day for prospecting and, be sure to block it out on your calendar. Just over 40% of salespeople say that prospecting is the most challenging part of the sales process. By blocking off time to prospect, you'll be better off in the long run because you're actively filling your pipeline, which often results in more conversations and better win rates.
Stay Engaged
Don't ever be one and done with your prospecting. What I mean is that it takes multiple touch points across various channels to establish credibility and trust with a prospect. Frankly, this is where a lot of sales reps drop the ball. It's too easy to send out an email and then move on and not engage that prospect in a meaningful, long term conversation. This is where developing a sequence becomes critical. A sequence is a scheduled set of events or steps in which you deliver a series of targeted outreaches across multiple touch points to bring value to your prospect and nurture your relationship. Start by selecting your top twenty prospects and build an eight touch sequence over a six week period. Make sure that every interaction you have with your sequence is personalized to the individual prospect.
Finally, now is the time for you to shake it up. Don't just stick to the same prospecting playbook because it's what you've always done. Test out different techniques until you find the right mix of modern and effective sales techniques that will support your prospecting efforts and your sales objectives.