YOUR WEB PRESENCE...
...Can Make or Break Your Business.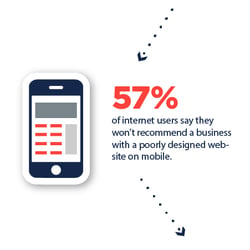 Now, more than ever, it's important for businesses —especially small businesses — to establish an online presence. This starts with a professional, functional website.
Learn how a website impacts the bottom line for businesses just like yours in our insightful infographic.
DOWNLOAD THE INFOGRAPHIC TODAY!