UNDERSTAND THE WORLD OF GRAPHIC DESIGN...
...With This Informative eBook.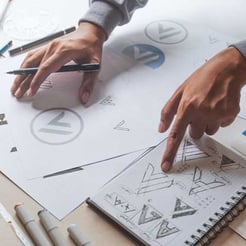 Graphic Design is a term loosely used to describe visual elements we encounter in everyday life. Advertisements, logos, signs, and illustrations are all examples of graphic design. But, what is graphic design really?
This easy to follow eBook will help you better understand the world of graphic design with professional insights and real world examples.
Download Your eBook Now!