LEARN HOW FONT CHOICES AFFECT PERCEPTION
Harness the power of typography.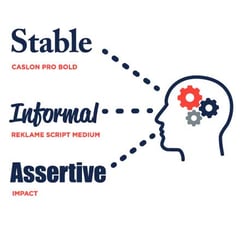 Typography is a powerful yet often overlooked aspect of brand identity. The font you use gives your message a voice. Knowing how fonts are perceived will help you make purposeful font selections to convey your message in the right tone.
Download Your Infographic Now!